Right Data to Right Person
The Data Access Layer for
Analytics Data Applications
Accelerate Data Access
Discover and secure data access from connecting sources to your data presentation layer.
Data Access should be Simple
Canner decouples access authorization and data connectivity challenges between data infrastructure and business applications with data access layer.
Single Point of Access
Business users can easily understand, discover data, and efficiently access data from business applications.
Granular Access Control
Based on different business context, and user personas we optimize and authorize right queries on the fly.
On Existing Infrastructure
Build virtual tables, and metrics instead of physically creating duplicate tables and views in sources.

Canner Enterprise
Simplify your data access workflow between data sources and applications
VulcanSQL
(Open Source)
Build Analytics APIs from parameterized SQL on your data warehouse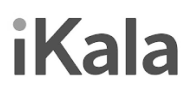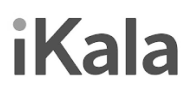 Our Users

Love from our users

"With Canner, we can connect to any databases, no matter whether it is in a cloud or on-premise environment, and use simple SQL to transform complex data structures, and automation, this helps us reduce tremendous valuable time."

Data Team Lead of Eslite
Steven

Our Users

Love from our users

"Canner originated in Asia, but the product designs and thinking come from Silicon Valley. It plays an important role in modern data transformation in banks and manufacturers."

Solution Manager of Mirle
Jacky

Our Users

Love from our users

"Data analysts have to wait for long data preparation and cleansing before they can start analyzing. Now with Canner, companies can directly query cross data centers to accelerate business decisions."

Cloud Solution Director of EcloudValley
Franma

Our Users

Love from our users

"With Canner, we can connect to any databases, no matter whether it is in a cloud or on-premise environment, and use simple SQL to transform complex data structures, and automation, this helps us reduce tremendous valuable time."

Data Team Lead of Eslite
Steven

Our Users

Love from our users

"Canner originated in Asia, but the product designs and thinking come from Silicon Valley. It plays an important role in modern data transformation in banks and manufacturers."

Solution Manager of Mirle
Jacky

Our Users

Love from our users

"Data analysts have to wait for long data preparation and cleansing before they can start analyzing. Now with Canner, companies can directly query cross data centers to accelerate business decisions."

Cloud Solution Director of EcloudValley
Franma

Our Users

Love from our users

"With Canner, we can connect to any databases, no matter whether it is in a cloud or on-premise environment, and use simple SQL to transform complex data structures, and automation, this helps us reduce tremendous valuable time."

Data Team Lead of Eslite
Steven

Our Users

Love from our users

"Canner originated in Asia, but the product designs and thinking come from Silicon Valley. It plays an important role in modern data transformation in banks and manufacturers."

Solution Manager of Mirle
Jacky

Our Users

Love from our users

"Data analysts have to wait for long data preparation and cleansing before they can start analyzing. Now with Canner, companies can directly query cross data centers to accelerate business decisions."

Cloud Solution Director of EcloudValley
Franma

Our Users

Love from our users

"With Canner, we can connect to any databases, no matter whether it is in a cloud or on-premise environment, and use simple SQL to transform complex data structures, and automation, this helps us reduce tremendous valuable time."

Data Team Lead of Eslite
Steven

Our Users

Love from our users

"Canner originated in Asia, but the product designs and thinking come from Silicon Valley. It plays an important role in modern data transformation in banks and manufacturers."

Solution Manager of Mirle
Jacky

Our Users

Love from our users

"Data analysts have to wait for long data preparation and cleansing before they can start analyzing. Now with Canner, companies can directly query cross data centers to accelerate business decisions."

Cloud Solution Director of EcloudValley
Franma

Our Users

Love from our users

"With Canner, we can connect to any databases, no matter whether it is in a cloud or on-premise environment, and use simple SQL to transform complex data structures, and automation, this helps us reduce tremendous valuable time."

Data Team Lead of Eslite
Steven

Our Users

Love from our users

"Canner originated in Asia, but the product designs and thinking come from Silicon Valley. It plays an important role in modern data transformation in banks and manufacturers."

Solution Manager of Mirle
Jacky

Our Users

Love from our users

"Data analysts have to wait for long data preparation and cleansing before they can start analyzing. Now with Canner, companies can directly query cross data centers to accelerate business decisions."

Cloud Solution Director of EcloudValley
Franma

Our Users

Love from our users

"With Canner, we can connect to any databases, no matter whether it is in a cloud or on-premise environment, and use simple SQL to transform complex data structures, and automation, this helps us reduce tremendous valuable time."

Data Team Lead of Eslite
Steven

Our Users

Love from our users

"Canner originated in Asia, but the product designs and thinking come from Silicon Valley. It plays an important role in modern data transformation in banks and manufacturers."

Solution Manager of Mirle
Jacky

Our Users

Love from our users

"Data analysts have to wait for long data preparation and cleansing before they can start analyzing. Now with Canner, companies can directly query cross data centers to accelerate business decisions."

Cloud Solution Director of EcloudValley
Franma

Our Users

Love from our users

"With Canner, we can connect to any databases, no matter whether it is in a cloud or on-premise environment, and use simple SQL to transform complex data structures, and automation, this helps us reduce tremendous valuable time."

Data Team Lead of Eslite
Steven

Our Users

Love from our users

"Canner originated in Asia, but the product designs and thinking come from Silicon Valley. It plays an important role in modern data transformation in banks and manufacturers."

Solution Manager of Mirle
Jacky

Our Users

Love from our users

"Data analysts have to wait for long data preparation and cleansing before they can start analyzing. Now with Canner, companies can directly query cross data centers to accelerate business decisions."

Cloud Solution Director of EcloudValley
Franma