Bridging The Gap between Data and Business Teams
The Unified Semantic Layer to Connect and Govern Across Data Sources And Applications.
Empower Business Team Access Data Anywhere
Simplify data access workflow from sources to end applications, collaborate data in one place.
Standardize Sources and Govern Across Data Applications
A Standard interface to diverse data sources and centralizing governance and control across data applications.
Single Point of Access
Virtualize and normalize metadata from sources, provide a single data protal for business users to find and access data from their applications.
Data Access Governance
With unified data authorization and policies across sources and applications, you can streamline the data access approval workflow and ensure effective governance.
Semantic Modeling
Standardizing metrics definition and business logic ensures consistent and accurate reporting, leading to better business decisions.

Canner Enterprise
Semantic Layer for Self-service Data Analytics
VulcanSQL
(Open Source)
Build Analytics APIs from parameterized SQL on your data warehouse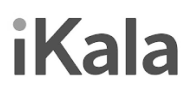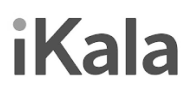 "With Canner, we can connect to any databases, no matter whether it is in a cloud or on-premise environment, and use simple SQL to transform complex data structures, and automation, this helps us reduce tremendous valuable time."

Data Team Lead of Eslite
Steven

"Previously, data analysis required 1-2 weeks of preparatory work, with an additional week for data retrieval requests. With the improvements, we can now update and process data immediately without human intervention, shortening processes and reducing personnel costs."

Data Analyst of a Manufacturer
Jacky

"Data analysts have to wait for long data preparation and cleansing before they can start analyzing. Now with Canner, companies can directly query cross data centers to accelerate business decisions."

Cloud Solution Director of Technology Company
Franma

"With Canner, we can connect to any databases, no matter whether it is in a cloud or on-premise environment, and use simple SQL to transform complex data structures, and automation, this helps us reduce tremendous valuable time."

Data Team Lead of Eslite
Steven

"Previously, data analysis required 1-2 weeks of preparatory work, with an additional week for data retrieval requests. With the improvements, we can now update and process data immediately without human intervention, shortening processes and reducing personnel costs."

Data Analyst of a Manufacturer
Jacky

"Data analysts have to wait for long data preparation and cleansing before they can start analyzing. Now with Canner, companies can directly query cross data centers to accelerate business decisions."

Cloud Solution Director of Technology Company
Franma

"With Canner, we can connect to any databases, no matter whether it is in a cloud or on-premise environment, and use simple SQL to transform complex data structures, and automation, this helps us reduce tremendous valuable time."

Data Team Lead of Eslite
Steven

"Previously, data analysis required 1-2 weeks of preparatory work, with an additional week for data retrieval requests. With the improvements, we can now update and process data immediately without human intervention, shortening processes and reducing personnel costs."

Data Analyst of a Manufacturer
Jacky

"Data analysts have to wait for long data preparation and cleansing before they can start analyzing. Now with Canner, companies can directly query cross data centers to accelerate business decisions."

Cloud Solution Director of Technology Company
Franma

"With Canner, we can connect to any databases, no matter whether it is in a cloud or on-premise environment, and use simple SQL to transform complex data structures, and automation, this helps us reduce tremendous valuable time."

Data Team Lead of Eslite
Steven

"Previously, data analysis required 1-2 weeks of preparatory work, with an additional week for data retrieval requests. With the improvements, we can now update and process data immediately without human intervention, shortening processes and reducing personnel costs."

Data Analyst of a Manufacturer
Jacky

"Data analysts have to wait for long data preparation and cleansing before they can start analyzing. Now with Canner, companies can directly query cross data centers to accelerate business decisions."

Cloud Solution Director of Technology Company
Franma

"With Canner, we can connect to any databases, no matter whether it is in a cloud or on-premise environment, and use simple SQL to transform complex data structures, and automation, this helps us reduce tremendous valuable time."

Data Team Lead of Eslite
Steven

"Previously, data analysis required 1-2 weeks of preparatory work, with an additional week for data retrieval requests. With the improvements, we can now update and process data immediately without human intervention, shortening processes and reducing personnel costs."

Data Analyst of a Manufacturer
Jacky

"Data analysts have to wait for long data preparation and cleansing before they can start analyzing. Now with Canner, companies can directly query cross data centers to accelerate business decisions."

Cloud Solution Director of Technology Company
Franma

"With Canner, we can connect to any databases, no matter whether it is in a cloud or on-premise environment, and use simple SQL to transform complex data structures, and automation, this helps us reduce tremendous valuable time."

Data Team Lead of Eslite
Steven

"Previously, data analysis required 1-2 weeks of preparatory work, with an additional week for data retrieval requests. With the improvements, we can now update and process data immediately without human intervention, shortening processes and reducing personnel costs."

Data Analyst of a Manufacturer
Jacky

"Data analysts have to wait for long data preparation and cleansing before they can start analyzing. Now with Canner, companies can directly query cross data centers to accelerate business decisions."

Cloud Solution Director of Technology Company
Franma

"With Canner, we can connect to any databases, no matter whether it is in a cloud or on-premise environment, and use simple SQL to transform complex data structures, and automation, this helps us reduce tremendous valuable time."

Data Team Lead of Eslite
Steven

"Previously, data analysis required 1-2 weeks of preparatory work, with an additional week for data retrieval requests. With the improvements, we can now update and process data immediately without human intervention, shortening processes and reducing personnel costs."

Data Analyst of a Manufacturer
Jacky

"Data analysts have to wait for long data preparation and cleansing before they can start analyzing. Now with Canner, companies can directly query cross data centers to accelerate business decisions."

Cloud Solution Director of Technology Company
Franma