Rev Up Your Data Reach
Tap into your data faster, ensuring every decision you make is timely and performant.
Access Data Anywhere
Enable the data team to accomplish more with a simpler, seamless data access workflow.
Ensuring Security and Privacy for Businesses
A platform that makes it easy for businesses to access and manage their data. It ensures that the right people have access to the right data while keeping it secure and private.
Single Point of Access
The data protal for business users to find and access data from their applications. It's like a central hub where you can quickly understand and discover the information you need.
Comply with Data Regulations
You can tailor the data access permissions based on your specific business needs and user roles, and have the peace of mind knowing that the right people can access the right data, ensuring data security and efficiency.
Efficient Data Organization
Say goodbye to disorganized data and technical complications that ensures you never lose track of important information, eliminates lengthy searches across multiple systems, and requires no technical expertise to use.

Canner Enterprise
Empowers your entire organization with seamless data access
VulcanSQL
(Open Source)
Build Analytics APIs from parameterized SQL on your data warehouse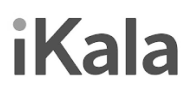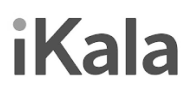 "With Canner, we can connect to any databases, no matter whether it is in a cloud or on-premise environment, and use simple SQL to transform complex data structures, and automation, this helps us reduce tremendous valuable time."

Data Team Lead of Eslite
Steven

"Previously, data analysis required 1-2 weeks of preparatory work, with an additional week for data retrieval requests. With the improvements, we can now update and process data immediately without human intervention, shortening processes and reducing personnel costs."

Data Analyst of a Manufacturer
Jacky

"Data analysts have to wait for long data preparation and cleansing before they can start analyzing. Now with Canner, companies can directly query cross data centers to accelerate business decisions."

Cloud Solution Director of Technology Company
Franma

"With Canner, we can connect to any databases, no matter whether it is in a cloud or on-premise environment, and use simple SQL to transform complex data structures, and automation, this helps us reduce tremendous valuable time."

Data Team Lead of Eslite
Steven

"Previously, data analysis required 1-2 weeks of preparatory work, with an additional week for data retrieval requests. With the improvements, we can now update and process data immediately without human intervention, shortening processes and reducing personnel costs."

Data Analyst of a Manufacturer
Jacky

"Data analysts have to wait for long data preparation and cleansing before they can start analyzing. Now with Canner, companies can directly query cross data centers to accelerate business decisions."

Cloud Solution Director of Technology Company
Franma

"With Canner, we can connect to any databases, no matter whether it is in a cloud or on-premise environment, and use simple SQL to transform complex data structures, and automation, this helps us reduce tremendous valuable time."

Data Team Lead of Eslite
Steven

"Previously, data analysis required 1-2 weeks of preparatory work, with an additional week for data retrieval requests. With the improvements, we can now update and process data immediately without human intervention, shortening processes and reducing personnel costs."

Data Analyst of a Manufacturer
Jacky

"Data analysts have to wait for long data preparation and cleansing before they can start analyzing. Now with Canner, companies can directly query cross data centers to accelerate business decisions."

Cloud Solution Director of Technology Company
Franma

"With Canner, we can connect to any databases, no matter whether it is in a cloud or on-premise environment, and use simple SQL to transform complex data structures, and automation, this helps us reduce tremendous valuable time."

Data Team Lead of Eslite
Steven

"Previously, data analysis required 1-2 weeks of preparatory work, with an additional week for data retrieval requests. With the improvements, we can now update and process data immediately without human intervention, shortening processes and reducing personnel costs."

Data Analyst of a Manufacturer
Jacky

"Data analysts have to wait for long data preparation and cleansing before they can start analyzing. Now with Canner, companies can directly query cross data centers to accelerate business decisions."

Cloud Solution Director of Technology Company
Franma

"With Canner, we can connect to any databases, no matter whether it is in a cloud or on-premise environment, and use simple SQL to transform complex data structures, and automation, this helps us reduce tremendous valuable time."

Data Team Lead of Eslite
Steven

"Previously, data analysis required 1-2 weeks of preparatory work, with an additional week for data retrieval requests. With the improvements, we can now update and process data immediately without human intervention, shortening processes and reducing personnel costs."

Data Analyst of a Manufacturer
Jacky

"Data analysts have to wait for long data preparation and cleansing before they can start analyzing. Now with Canner, companies can directly query cross data centers to accelerate business decisions."

Cloud Solution Director of Technology Company
Franma

"With Canner, we can connect to any databases, no matter whether it is in a cloud or on-premise environment, and use simple SQL to transform complex data structures, and automation, this helps us reduce tremendous valuable time."

Data Team Lead of Eslite
Steven

"Previously, data analysis required 1-2 weeks of preparatory work, with an additional week for data retrieval requests. With the improvements, we can now update and process data immediately without human intervention, shortening processes and reducing personnel costs."

Data Analyst of a Manufacturer
Jacky

"Data analysts have to wait for long data preparation and cleansing before they can start analyzing. Now with Canner, companies can directly query cross data centers to accelerate business decisions."

Cloud Solution Director of Technology Company
Franma

"With Canner, we can connect to any databases, no matter whether it is in a cloud or on-premise environment, and use simple SQL to transform complex data structures, and automation, this helps us reduce tremendous valuable time."

Data Team Lead of Eslite
Steven

"Previously, data analysis required 1-2 weeks of preparatory work, with an additional week for data retrieval requests. With the improvements, we can now update and process data immediately without human intervention, shortening processes and reducing personnel costs."

Data Analyst of a Manufacturer
Jacky

"Data analysts have to wait for long data preparation and cleansing before they can start analyzing. Now with Canner, companies can directly query cross data centers to accelerate business decisions."

Cloud Solution Director of Technology Company
Franma