Directly Access
Data

Wherever It Resides
Data Access Layer of the Modern Data Stack
The Next Step of ELT
Data Access: Fast and Simple.
Canner provides an ELT data access solution for enterprises: A streamlined data access workflow that simplifies data access for users and groups across the organization from using any data application, while enabling consistency and scalability.
Why a Data Access Layer?
Data Access
60
%
data integration cost
Offload Computation
70
%
in data applications
Access Control
4X
improve efficiency
The Modern Data Access Layer
Access data from applications seamlessly.
Canner helps enterprises build data products from distributed data sources, and provides consistent, efficient, and secure data access from disperse data applications.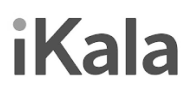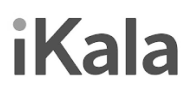 Our Users

Love from our users

"With Canner, we can connect to any databases, no matter whether it is in a cloud or on-premise environment, and use simple SQL to transform complex data structures, and automation, this helps us reduce tremendous valuable time."

Data Team Lead of Eslite
Steven

Our Users

Love from our users

"Since big data presence, we have been working hard on how to integrate the scattered data within enterprises. Canner provides the needed foundations for enterprises to adopt big data strategies."

President of JetFusion
Dolly

Our Users

Love from our users

"Canner originated in Asia, but the product designs and thinking come from Silicon Valley. It plays an important role in modern data transformation in banks and manufacturers."

Solution Manager of Mirle
Jacky

Our Users

Love from our users

"Data analysts have to wait for long data preparation and cleansing before they can start analyzing. Now with Canner, companies can directly query cross data centers to accelerate business decisions."

Cloud Solution Director of CloudRiches
Franma

Our Users

Love from our users

"With Canner, we can connect to any databases, no matter whether it is in a cloud or on-premise environment, and use simple SQL to transform complex data structures, and automation, this helps us reduce tremendous valuable time."

Data Team Lead of Eslite
Steven

Our Users

Love from our users

"Since big data presence, we have been working hard on how to integrate the scattered data within enterprises. Canner provides the needed foundations for enterprises to adopt big data strategies."

President of JetFusion
Dolly

Our Users

Love from our users

"Canner originated in Asia, but the product designs and thinking come from Silicon Valley. It plays an important role in modern data transformation in banks and manufacturers."

Solution Manager of Mirle
Jacky

Our Users

Love from our users

"Data analysts have to wait for long data preparation and cleansing before they can start analyzing. Now with Canner, companies can directly query cross data centers to accelerate business decisions."

Cloud Solution Director of CloudRiches
Franma

Our Users

Love from our users

"With Canner, we can connect to any databases, no matter whether it is in a cloud or on-premise environment, and use simple SQL to transform complex data structures, and automation, this helps us reduce tremendous valuable time."

Data Team Lead of Eslite
Steven

Our Users

Love from our users

"Since big data presence, we have been working hard on how to integrate the scattered data within enterprises. Canner provides the needed foundations for enterprises to adopt big data strategies."

President of JetFusion
Dolly

Our Users

Love from our users

"Canner originated in Asia, but the product designs and thinking come from Silicon Valley. It plays an important role in modern data transformation in banks and manufacturers."

Solution Manager of Mirle
Jacky

Our Users

Love from our users

"Data analysts have to wait for long data preparation and cleansing before they can start analyzing. Now with Canner, companies can directly query cross data centers to accelerate business decisions."

Cloud Solution Director of CloudRiches
Franma

Our Users

Love from our users

"With Canner, we can connect to any databases, no matter whether it is in a cloud or on-premise environment, and use simple SQL to transform complex data structures, and automation, this helps us reduce tremendous valuable time."

Data Team Lead of Eslite
Steven

Our Users

Love from our users

"Since big data presence, we have been working hard on how to integrate the scattered data within enterprises. Canner provides the needed foundations for enterprises to adopt big data strategies."

President of JetFusion
Dolly

Our Users

Love from our users

"Canner originated in Asia, but the product designs and thinking come from Silicon Valley. It plays an important role in modern data transformation in banks and manufacturers."

Solution Manager of Mirle
Jacky

Our Users

Love from our users

"Data analysts have to wait for long data preparation and cleansing before they can start analyzing. Now with Canner, companies can directly query cross data centers to accelerate business decisions."

Cloud Solution Director of CloudRiches
Franma

Our Users

Love from our users

"With Canner, we can connect to any databases, no matter whether it is in a cloud or on-premise environment, and use simple SQL to transform complex data structures, and automation, this helps us reduce tremendous valuable time."

Data Team Lead of Eslite
Steven

Our Users

Love from our users

"Since big data presence, we have been working hard on how to integrate the scattered data within enterprises. Canner provides the needed foundations for enterprises to adopt big data strategies."

President of JetFusion
Dolly

Our Users

Love from our users

"Canner originated in Asia, but the product designs and thinking come from Silicon Valley. It plays an important role in modern data transformation in banks and manufacturers."

Solution Manager of Mirle
Jacky

Our Users

Love from our users

"Data analysts have to wait for long data preparation and cleansing before they can start analyzing. Now with Canner, companies can directly query cross data centers to accelerate business decisions."

Cloud Solution Director of CloudRiches
Franma

Our Users

Love from our users

"With Canner, we can connect to any databases, no matter whether it is in a cloud or on-premise environment, and use simple SQL to transform complex data structures, and automation, this helps us reduce tremendous valuable time."

Data Team Lead of Eslite
Steven

Our Users

Love from our users

"Since big data presence, we have been working hard on how to integrate the scattered data within enterprises. Canner provides the needed foundations for enterprises to adopt big data strategies."

President of JetFusion
Dolly

Our Users

Love from our users

"Canner originated in Asia, but the product designs and thinking come from Silicon Valley. It plays an important role in modern data transformation in banks and manufacturers."

Solution Manager of Mirle
Jacky

Our Users

Love from our users

"Data analysts have to wait for long data preparation and cleansing before they can start analyzing. Now with Canner, companies can directly query cross data centers to accelerate business decisions."

Cloud Solution Director of CloudRiches
Franma

Our Users

Love from our users

"With Canner, we can connect to any databases, no matter whether it is in a cloud or on-premise environment, and use simple SQL to transform complex data structures, and automation, this helps us reduce tremendous valuable time."

Data Team Lead of Eslite
Steven

Our Users

Love from our users

"Since big data presence, we have been working hard on how to integrate the scattered data within enterprises. Canner provides the needed foundations for enterprises to adopt big data strategies."

President of JetFusion
Dolly

Our Users

Love from our users

"Canner originated in Asia, but the product designs and thinking come from Silicon Valley. It plays an important role in modern data transformation in banks and manufacturers."

Solution Manager of Mirle
Jacky

Our Users

Love from our users

"Data analysts have to wait for long data preparation and cleansing before they can start analyzing. Now with Canner, companies can directly query cross data centers to accelerate business decisions."

Cloud Solution Director of CloudRiches
Franma